"How to hook up equalizer to preamp?" this question asks everyone who has ever come across this type of connection. Although, it is a simple process that requires only a few actions.

What Is Equalizer And Why You May Need It
Equalizer is an electronic device that allows adjusting the amplitude of sound vibrations in different frequency ranges (adjust the timbre of the sound) when you play or record sound programs.
Equalizers have different price categories and characteristics, but all perform one function: adjust the sound at different frequencies.
Equalizer Types
There are two main types of equalizers: graphic and parametric.
The graphic equalizer is a set of filters of various frequencies that can pass through narrow frequency ranges. They are rarely used to process individual instruments, but they are actively used to vary the frequency response of the acoustic systems at concert halls and clubs.
The parametric equalizer differs from the graphic for its frequency control that can smoothly move throughout the entire frequency range. Another of its features is the presence of such parameters as the strip width and the quality factor. This type of equalizer is most often installs in expensive mixing consoles.
Hooking Up Equalizer To A Preamp: 5 Steps
There are different ways to hook up the equalizer, but we have chosen the easiest one.
To connect preamp equalizer you gonna need the preamp channel output and the amp itself.
It is necessary to find out the whole chain of all audio equipment – how many components do you have and how you plan to connect them to your system. If your system consists of a preamp and a power amp, then you can make all the necessary connections simply by making a connection between them.
Connect the source component with RCA cables (or pin 5). The cables should be long enough so you could put the equalizer in a rack with other audio equipment.
Connect the equalizer output the preamplifier output of an external amplifier (or a separate external preamplifier) with a second pair of RCA cables (or pin 5).
If you connect multiple components, you will need an amplifier with a preamp. Connect all components to the corresponding inputs of such an amp.
Hook up the RCA cables from the amp and preamp outputs to the equalizer's input. Connect the second two cables with the output of your equalizer to the preamp input of your external amp.
So, this is how to hook up an equalizer. It will not take more than 5 minutes if you carefully follow the instructions.
How to Tune the Equalizer
Turn on the equalizer to regulate it. Switch on all three elements and adjust the equalizer as you like.
Now you can control the equalizer to vary the frequency response on your music device. And you feel more aware about how to connect preamp with equalizer and why you may need it.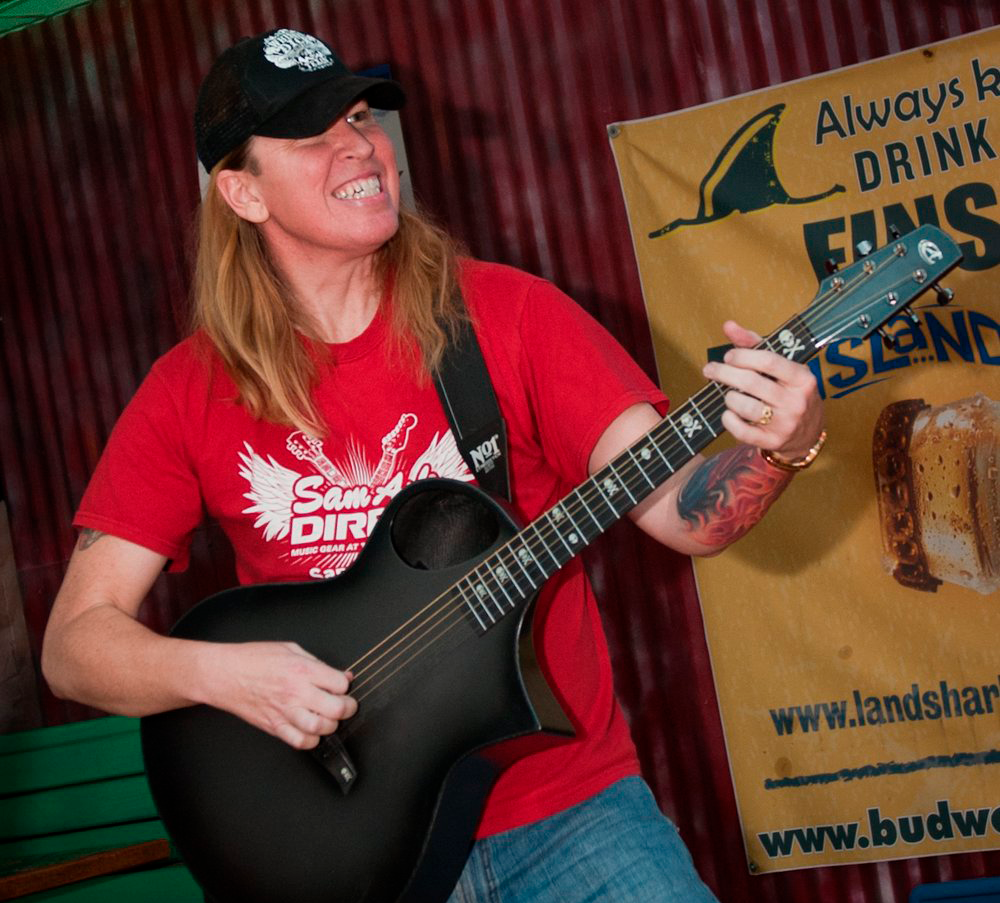 Hi everyone! I'm Thomas Moody, also known as Guitarzan.