Most people use their personal computers for listening to audio content because they're very convenient for storing music and looking for the latest releases, for example. However, the PC is not able to reveal all the sound details or remove distortions. The same applies to other digital sound sources. To make the sound more neutral and original, connecting it with the stereo systems is required. Let's see how to play digital music on home stereo to have an opportunity of using your digital and mobile gadgets and getting all the advantages of stereo sound at the same time.

Best Equipment to Get Multi-channel Sound
However to get the sound of the highest quality and clarity and to make it as much surround as possible, network digital music player for home stereo is recommended. This music app doesn't need to be attached directly to a computer/phone/tablet. It is designed as a component of the Hi-Fi system to connect it to a home network. The device has all the necessary power to play any digital music whether is comes from streaming platforms, CDs, YouTube, or HD audio.
It is the best way to play digital music on home stereo when several persons living in a house. It allows everybody to use their devices too, browsing and choosing music flawlessly without a laptop in sight. Moreover, any number of players can be installed in the house or apartment. Each of them will be connected with the same central digital music storage for home stereo.
Many manufacturers produce such kind of equipment nowadays. To choose the right one, pay attention to such features as the support of a broad range of music formats, front-panel interface, compatibility, etc.
Alternative and Simple Ways to Enhance Digital Sound
Hook your comp, laptop, or player up to the headphones. The built-in DAC will convert digital sound into analog one for the high-performance headphones. One can also use external portable DAC as a mediator between the computer and headphones. They deliver more precise and detailed sound than built-in DACs.
Another way to get clear surround sound is to use the advanced loudspeakers with the built-in DAC, Bluetooth, and WI-FI for wireless connection. Connect a sub to get the deeper and more powerful lows.
Stereo receivers and AVRs are also affordable and widespread now. The most common way to connect a digital source to the audio system is to plug 3.5 mm-to-RCA cable into a gadget's headphone port and into a receiver's aux input. Wireless connection is also possible when streaming audio from a digital device to the receiver via the network.
If a smartphone or iPhone is the main or the only source of music, use dock speakers. They are rather convenient to charge mobile devices and maintain an active connection to an audio system simultaneously. There are specially designed docks for Apple devices, for example, and the versatile models that are compatible with any mobile phone.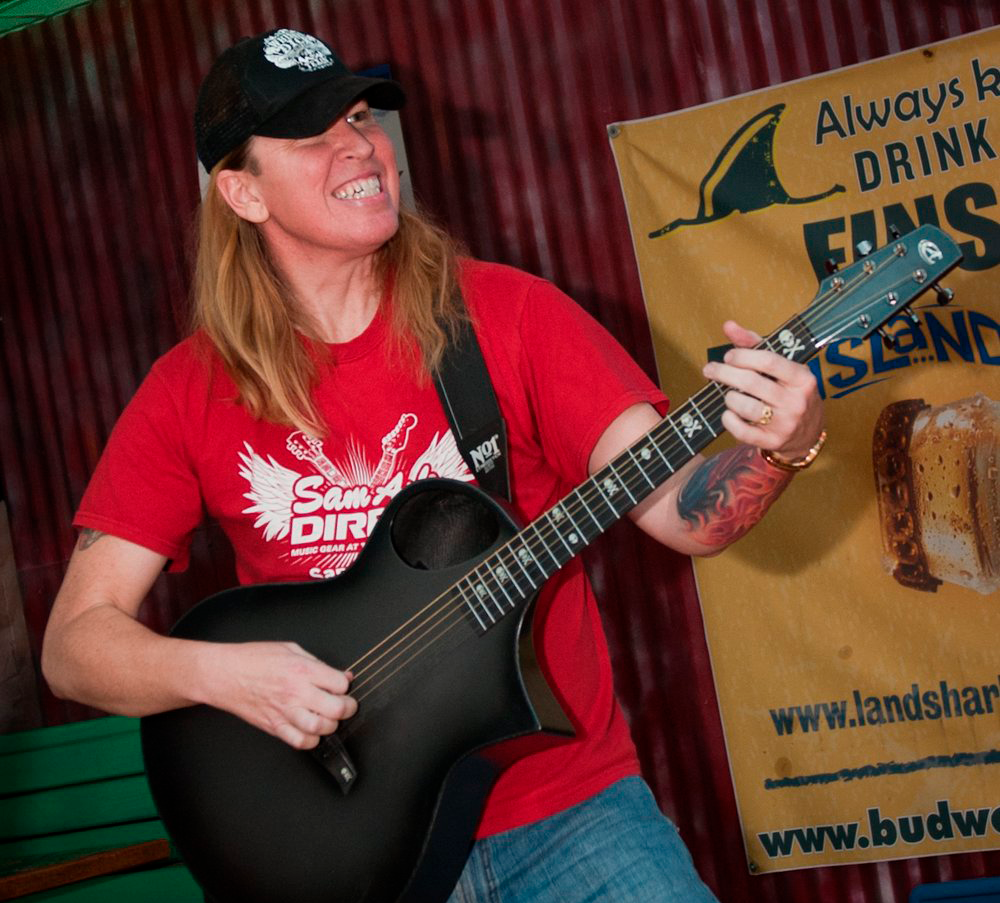 Hi everyone! I'm Thomas Moody, also known as Guitarzan.