If you are about to shake up Twitch or YouTube, the first thing you should get is the best microphone for streaming because the quality of your voice has a significant impact on your audience.
So, now you feel confident in your gaming skills and want to become a streamer and show other players how you can beat the game. Or you have been streaming for a while and now it's time to upgrade your streaming gear, this article is just for you.

Many novice streamers make a common mistake. They purchase a powerful gaming computer, start playing, and think that it is enough. No one will watch your broadcast if you play silently or your voice can be hardly heard. The audience loves stories and they love it when the streamer communicates with the chat. They will tend to write and donate you, but to keep in touch with your fans, you definitely need a decent gear. And a powerful mic is a link to the audience.
That is why we picked out some well-known mics and decided to test them. To date, the most popular type of microphone on the market is the one with USB connectivity. It is portable and easy to use. However, USB microphones vary a lot in their performance as well. For example, some are mostly designed for streaming and gaming, while others are better at speech recognition and recording. The frequency range and the pick pattern affect the microphone performance too.
To choose a good gaming mic, you need to take into account all these nuances and your personal expectations. Keep reading to find the best streaming microphone and make a win-win decision that leads you to success.
Microphone for Streaming Reviews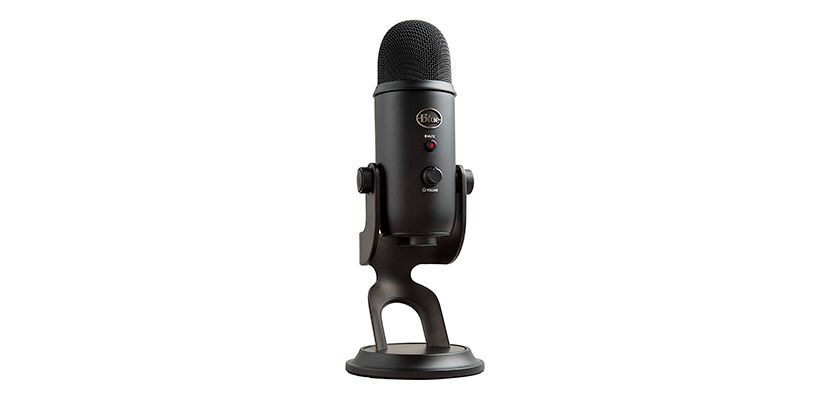 The BLUE Yeti mic maybe is one the most popular models among the streamers, most of them used it or at least heard about it. Stylish and sophisticated, this device is not something you should hide from your viewers. What is more important, its technical properties are on the same top level. To start with, it should be noted that this model has all chances to become the best mic for streaming because it has a tri-capsule array, which means that its 3 condenser capsules are able to record almost any situation. In addition, this wonderful microphone offers multiple pattern selection, so you are free to choose any from bidirectional, cardioid, stereo, and omnidirectional. Moreover, this USB microphone has several useful buttons, such as gain control and mute buttons, which can be particularly useful in certain situations. The device is also compatible with different OS's, so that is also one more plus going to this model.
This mic doesn't require drivers to be installed or additional settings. Just plug it in via mini-USB cable and start speaking. Overall, I would say that this microphone can be used not for streaming purposes solely, but also for vocals, musical instruments, interviews, podcasting, etc.
Pros
This one comes with an adjustable stand.
The item is customized coming in 14 different colors.
The item boasts unbelievably easy set-up.
Its value is incredible.
Cons
The knobs do not feel durable.
Video Blue Yeti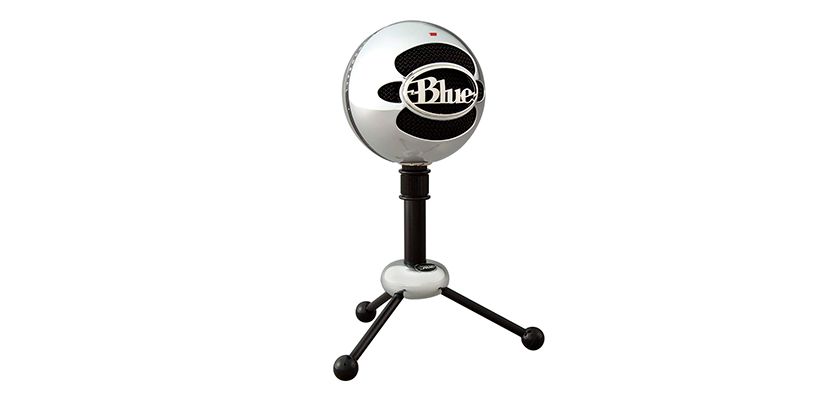 This is the model that is going to surprise your valuable viewers with its unusual shape and design. The thing is that the Snowball mic looks like some alien robotic creature or small spaceship. The product's dual-capsule design incorporates omnidirectional and cardioid elements to enable users to choose the settings they need. It cannot be left without attention that this streaming microphone has a -10dB pad switch meant to eliminate distortion and noise while capturing signals ate very high volume levels. By the way, the model already comes with the USB-cable and a desktop stand, so you can use it right out of the box. You can also find an LED indicator that glows red whenever the mic is plugged. Its stand is adjustable, it is easy to regulate necessary high.
Moreover, the item is stuffed with metal grille and brushed-aluminum frame that not only resemble vintage mics but also give sturdiness that some modern models often lack. In conclusion, this product can be also successfully used for different purposes besides streaming, such as singing, interviewing, recording podcasts, etc. At the same time, its design is far better for being installed near your gaming PC or laptop for communicating with the viewers.
Pros
The product comes in four different colors.
Its cheap price makes it a perfect solution for novice streamers.
Cons
There can be some plugging problems due to poorly made USB port.
It can have some recognition problems on different OS's.
Video Blue Snowball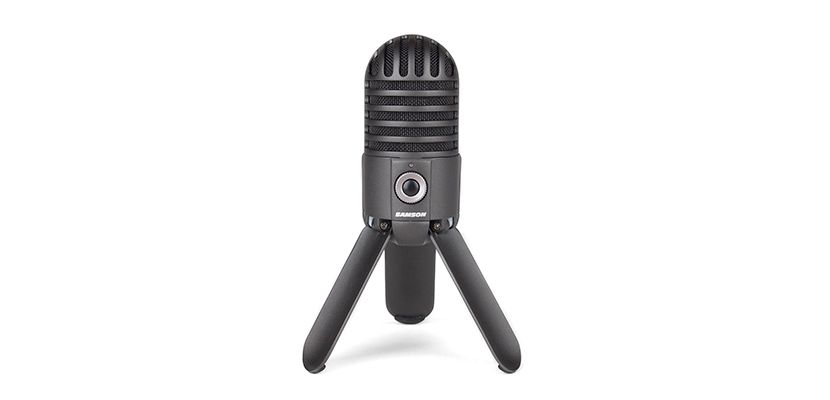 Actually, I can fairly call this one the best USB mic for streaming. This functional model is certainly a cool option for those persons who appreciate simple but effective design. Despite its very minimalist look, this item has many things to surprise you with on the technical side. First of all, it is equipped with a large 25-mm diaphragm condenser that is meant to guarantee rich audio recording. This means that the mic has enough potential to transmit your voice loudly and clearly. Secondly, this item has a cardioid pickup pattern, as well as a smooth frequency response, so the mic always delivers outstanding performance indoors. Moreover, it is my duty to mention that this product features a headphone volume control that comes with a microphone mute switch. Consequently, you will be able to mute all the words you do not want your viewers to hear from you. Additionally, this product is usually sold with both a USB cable and carry pouch. In conclusion, this mic is a valuable option for streamers mostly, while using this item outdoors seems to be a controversial idea.
Pros
The item is compatible with all known OS's without any additional drivers.
Its fold-back leg design delivers perfect mic positioning.
Cons
The quality of materials is mediocre.
Video Samson Meteor Mic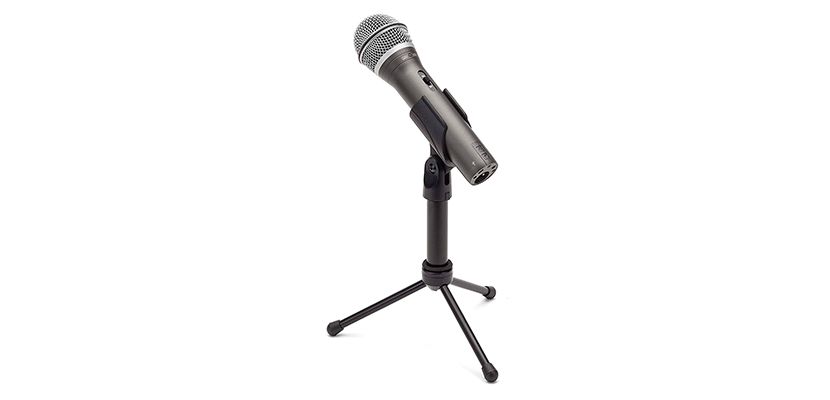 If you are searching for the best dynamic microphone for streaming, this model can become exactly what you are looking for. In my opinion, the sound provided by this mic is surprisingly clear and loud. I think that is explained by the presence of a dynamic microphone capsule featuring a cardioid pickup pattern that perfectly captures sound mostly from the front side while reducing ambient sounds coming from the rear sides. This is especially useful for streamers who want the viewer to be focused on their voice instead of surrounding noises. What is more significant, this mic has the ability to eliminate possible feedback during live performances. At the same time, its unidirectional pickup pattern, a high-quality A/D converter, and a wide (50Hz–15kHz) frequency response are the core factors turning this device into possibly the best XLR mic for streaming. Overall, I will highly recommend this item both for gamers as a stationary mic and to singers as a perfect and cheap handheld microphone.
Pros
The mic has both XLR and USB outputs.
This plug-and-play mic can be effectively used on devices with different OS's.
It is marked by an easy-going set-up.
Cons
The microphone's power indicator may start flashing green and red quickly and remain disabled when plugged into a PC or laptop prior to powering them on.
Video Samson Q2U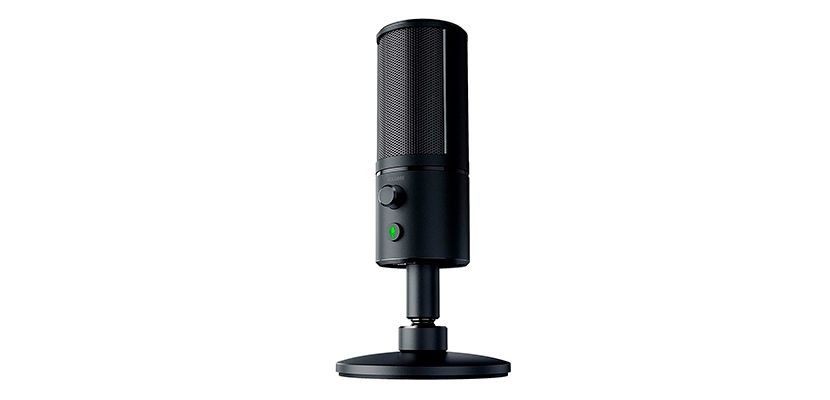 This Razer Seiren X is a superb microphone that suits any buyer which looks for ease of use and beautiful design. The Razer microphone is extremely slim and very compact. Such a form lets the user feel at ease when working with their voice. The construction boasts amazing shock-resistant properties and dampens any vibrations to keep the sound clear and stable. The condenser mic is also remarkable for the ultra-precise pickup pattern that reduces background noise and makes your voice sound louder. The quality of the audio is excellent. You will hear all the nuances of your voice that sounds deep and saturated. The distinctive feature of this model is that you can monitor your voice in real time and hence get an image of how your voice will sound to your future audience. The Razer is versatile in application. Despite being designed primarily for streaming, this good microphone for streaming can be used for chatting, recording, speech recognition, and podcasting as well. The item comes in three colors. It is USB connected, portable, and fit for individuals that need to carry their equipment around on a regular basis.
Pros
There is a convenient mute button on the microphone.
Cons
The price point is elevated and not affordable to buyers on a low budget.
No configuration options, you need to use OS setting to tune the mic.
Video Razer Seiren X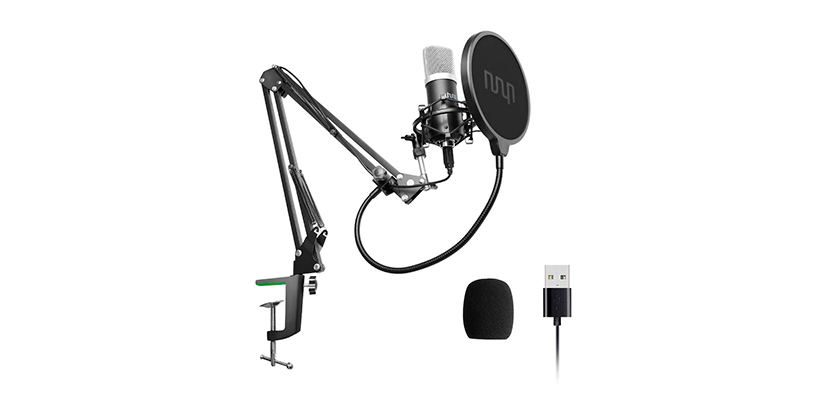 The UHURU microphone is an ideal choice for individuals that look for a complete set of recording equipment at a time. The UHURU design uses an innovative chipset with the sampling rate in the frequency range of 192KHz/24bit. This feature allows the UHURU mic to deliver absolutely crystal clear and flawless sound. The cardioid pattern design contributes to the elimination of background noises as well as helps achieve more detailed reproduction of words with the pronunciation of b, p, and f. The microphone has USB connectivity. It requires you just to plug it in your PC or laptop and needs no charging. This best streaming microphone is made of steel and feels sturdy and durable. The double-braced AMS makes it highly resistant to shocks and damage. Nevertheless, it is pretty easy to carry as it can be folded if needed. The microphone has a variety of applications and can be easily used for streaming, chatting, recording, or voice recognition. Whether you need it for professional or home use, it provides you with vast freedom in working with your voice. My recommendation is to buy this set if you are in search of a microphone with high-quality standard.
Pros
It can be mounted on the speaker's table.
Cons
The microphone set is fairly expensive in comparison with the other options on the list.
Video UHURU UM-900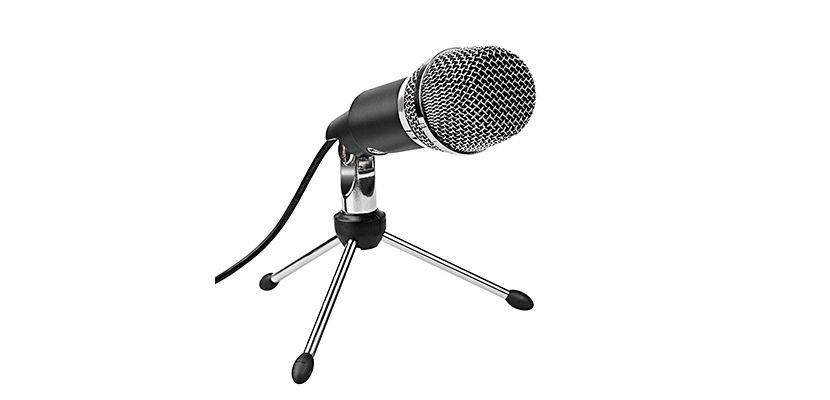 This Fifine microphone review gives you a detailed description of a versatile microphone that fits for working with vocals as well as recording. The microphone is handy and easy to use. It is USB-connected and compatible with any PC or laptop running on either Microsoft or Mac OS. The Fifine mic is also attractive in terms of application. It is basically suited for any activity involved with speech recognition or recording. You can use it as part of studio equipment or just as your regular mic for Skype talks. The microphone reproduces sound in the frequency range between 50Hz-16KHz. The quality of sound is crystal clear and well-defined. You won't hear any background noise but only the transparent sound of your voice. The unit set-up is pretty simple. Just plug in and start working with your voice. It is desirable to use the back USB port because it provides a higher power supply. You can use the OS setting to adjust the mic performance and find perfect notes. Whether you are a beginning YouTuber or passionate singer, the Fifine can be viewed as the best budget microphone for streaming and recording as it helps you fulfill any of your goals.
Pros
The Fifine is followed by a user's manual with step-by-step instructions on installation and usage.
The price point is budget-friendly.
The windscreen to eliminate plosives or popping is included.
Cons
The USB mic needs to be supplied by 5V power.
Video Fifine K668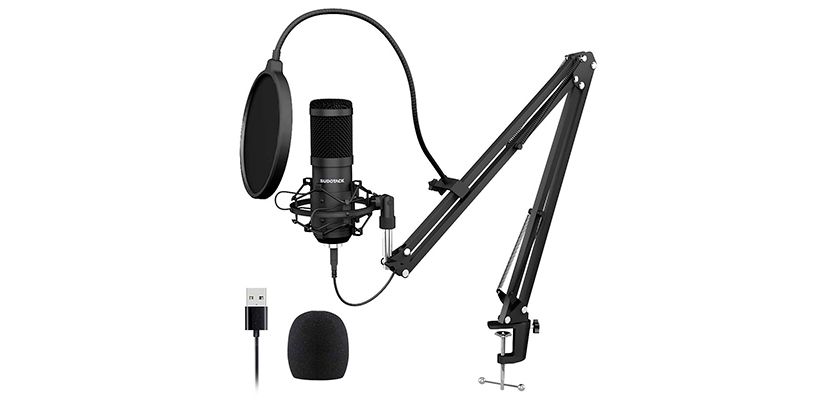 If you dream of a high-end professional microphone that lets you do miraculous things with your voice, the SUDOTACK is worth a bit of thinking. The SUDOTACK design is focused on delivering superior sound. The main feature is a cardioid pickup pattern that allows for ideal sound reproduction with a minimum of background noise. This good streaming microphone is easy to use as you do not need to charge it or install drivers prior to its usage. It is automatically recognized by your PC, so you can plug it in and start working with it. Besides recording, this mic is also fit for gaming, chatting, or podcasting. The SUDOTACK mic comes with a variety of essential accessories that you probably need to feel comfortable when recording your voice or making high-quality podcasts. The kit includes a stand, shock mount, antifoam cap, A to B cable, etc. This is more than enough to start your own home studio and achieve amazing results in recording. My point is that the SUDOTACK is a perfect entry-level set that suits individuals planning to build their career on Youtube, gaming, or signing.
Pros
The microphone cancels all noises.
The price fits the bill.
Cons
No configuration options.
Video Sudotack ST-800
Buyer's Guide
How to Choose Microphone for Streaming?
Finding the best microphone for streaming that can help you maintain voice contact with your viewers is not such an easy task. Actually, there are no special secrets and hidden tips on how to choose a perfect mic for streaming. In fact, you just need to consider several details before making a purchase and that is all. Additional aspects you should seek for include a mic stand, the ability of the device to eliminate noises, compatibility with different OS's, and multi-directional patterns. You can find some more tips on how to choose the mic below.
What Will You Use the Microphone For?
There are different types of microphones, each of which has its own purpose. Obviously, the mic for streaming also has its particular properties that are not intrinsic to, let me say, mics for singing. In this context, you should remember that the ideal microphone for gaming must possess its unique set of qualities. For example, you should keep in mind that most viewers want to listen to the commentaries of players in order to develop a better understanding of a certain game and come closer to their desired level of play. This is why, a good streaming mic can become a valuable tool for commentaries, which literally unites streamers and their viewers. Gaming microphones usually have an easy-going setup that allows for choosing the cardioid pattern that in its turn helps eliminate unwanted sounds and captures the voice mainly. However, this does not mean at all that good mics for streaming should be used with a single purpose only.
Audio Recording Quality
Every streamer will agree that audio recording quality is far the most important feature that must be found in the best mic for streaming on Twitch or YouTube. Therefore, your main efforts should be focused on finding a mic capable of reproducing your voice clearly and loudly. The first thing you should do prior to choosing a particular mic for streaming, you need to ensure that it has a cardioid pattern, so you can relax and rely on the microphone when it comes to reducing background noises. As it was mentioned above, the best streaming mics with the unidirectional pattern are aimed at capturing the sound coming to the front part of the mic while eliminating those sounds coming from back and sides. Additionally, you need to make sure that the mic is compatible with your PC or laptop as well as other devices, so the mic will be able to give maximum performance in terms of audio recording quality.
Versatility
When discussing the issue of versatility, it means that the mic has the potential to be used effectively for different purposes with no compromise on quality. Surely, you can also use top streaming microphones for other purposes, such as interviewing, singing, recording, though you should better have a well-defined purpose for your mic. Moreover, most manufacturers tend to provide their mics with a number of qualities that can fit the needs of gamers, singers, journalists at once. If you are going to opt for a universal and versatile mic, you must make sure that it has bidirectional, cardioid, stereo, and omnidirectional patterns all in one, so you can select the needed one for your current application. What is more important, you should not pay too much for the mic's versatility, as including these 4 patterns in one microphone is no longer a great problem for the manufacturers. Today, they can easily make and sell high-quality and versatile mics at a reasonable price.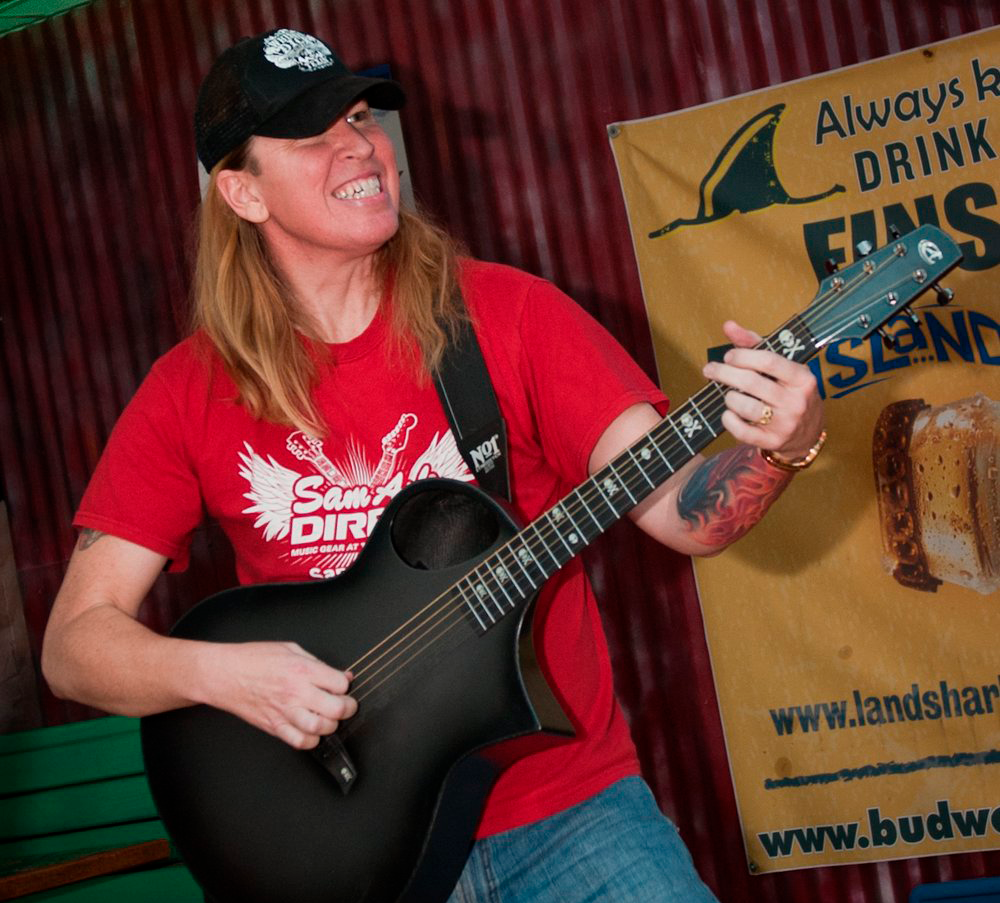 Hi everyone! I'm Thomas Moody, also known as Guitarzan.