It's obvious that the strings are an essential part of any violin and require special attention. The experienced violinists claim that it is very important to pick the best violin strings because usually, strings tend to wear out quickly. Additionally, if you are searching for some ways to change the way your instrument sounds, it's hard to imagine the easiest and the cheapest way to do that than to install new strings.

Besides, more advanced violin players have to change the strings more often due to the numerous intense rehearsals and concerts. When picking one, you should take into account your playing style, experience, and violin that you have (all strings sound different on each violin). You also should determine the purpose to use the strings: for rehearsals, for live performances, etc. Note that the strings also play a vital role when you are only learning to play the violin, so be especially careful when opting for ones for this purpose.
However, picking violin strings can be confusing: the modern market offers so many models that it can be overwhelming to find exactly what you need. This way, we have selected eight different models suitable for various needs and playing levels to help you with your buying decision. If you need additional information regarding violin strings, just jump to our buyer's guide.
Violin Strings Reviews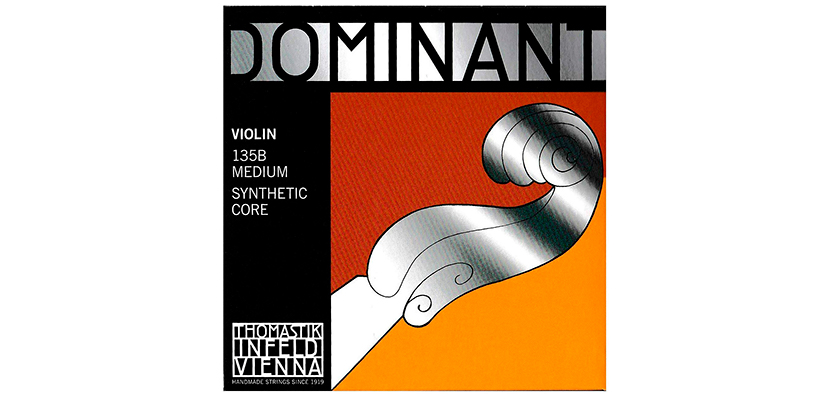 This set from Thomastik can be one of the best violin strings because they are designed to meet the needs of both experts and beginners. These synthetic strings were made to be as similar as possible to gut strings but much more durable.
The unique feature about the strings is that they are multi-strand which you typically don't meet in most other sets. This gives them a versatility that allows creating sound with completely different pitches and loudness. They are also medium gauge strings, which means that you won't need to engage them at all.
These Dominant violin strings include a highly-flexible nylon core. They produce a round, soft, and clear sound that is also rich in overtones.
This is a complete set which features a ball-end chromesteel E string, perlon A and D strings with aluminum wound, and a perlon G string with a silver wound. As you can see, these strings are made of very sturdy materials that require minimal repair and maintenance.
Pros
The strings provide good stability of tuning.
The strings can withstand quick temperature changes conditions.
These strings have very responsive playability.
Cons
The E is squeaky compared to others.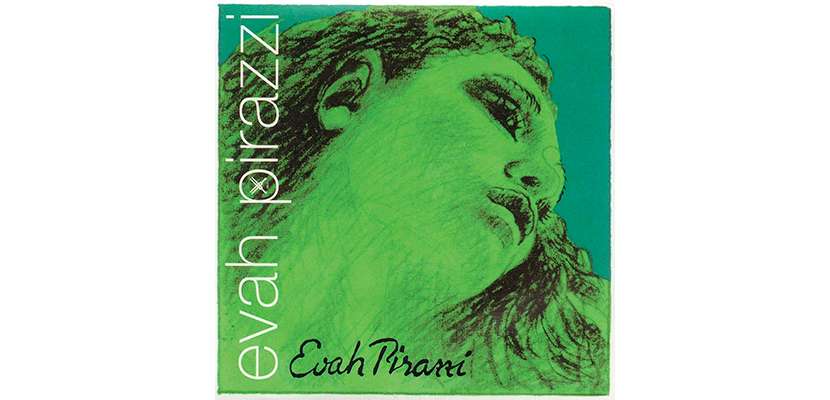 This Evah Pirazzi violin strings are made of synthetic materials and include a steel ball-end E string. They are suitable for soloists and we recommend using them when playing solo on live performances. Their synthetic core allows reaching out to the audience in the most dynamic way possible.
It doesn't matter either you are a beginner or an experienced player, these strings will give you an opportunity to create different sonorities and fine nuances. They also would work well for students with intermediate playing level. These violin strings provide complex sound, wide dynamic range, instant response, and high sensibility.
The strings are quite loud and clear so you can distinctly hear the notes you are playing. Furthermore, these strings have quite a short break-in time, especially in comparison with other sets.
Pros
The Pirastro Evah strings produce a warm and clear sound.
Once you have tuned the strings, they won't cause problems with keeping your settings.
Not sensitive to weather changes.
Cons
May seem to be loud for some players.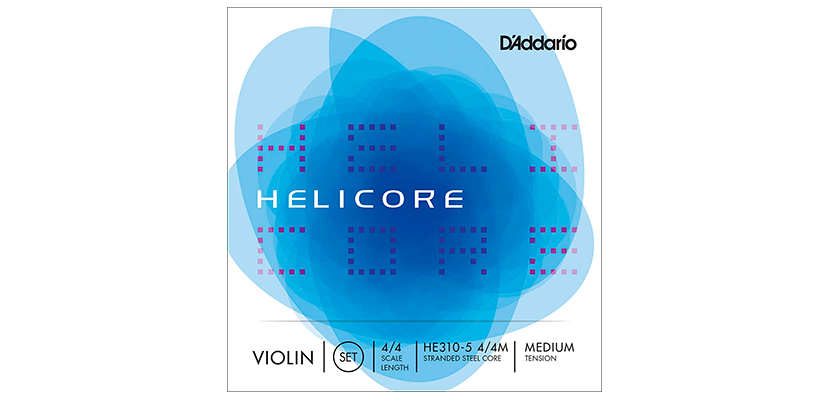 These medium tension Helicore violin strings were manufactured with a stranded steel core (the E string is made of plain steel with no winding), which contains steel wires braided
together to provide strength and flexibility. This way, they are able to give optimal playability and ensure quick bow response. Generally, they have a clear and warm sound. The strings are designed for students with an advanced playing level and live performances. They come packaged in sealed pouches to ensure maximum protection from corrosion.
Generally, the strings sound natural and vibrant. They are also suitable for those who prefer darker tones. However, note that these strings from D'Addario don't have protection from temperature changes. So if you play violin in a poorly air-condition room, for example, you may face some problems with tuning. This also means that they won't last for too long if you live in a region with rapidly changing weather conditions.
The set is designed for those violinists who use five strings as it also includes a low C string.
Pros
Suitable for both electric and classical violins.
Universal for most playing styles.
Feel soft on the fingers.
Cons
The strings tend to vibrate from time to time.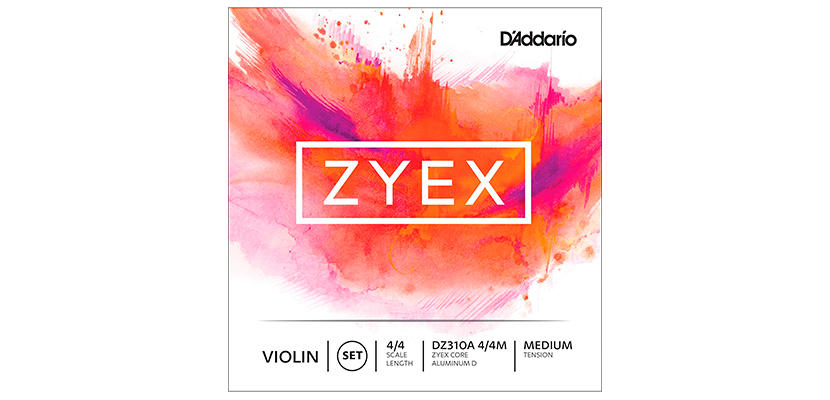 These strings from D'Addario are made for a medium tension use and include a D string with an aluminum winding. They are manufactured from a new generation Zyex synthetic core which gives warm, rich sound and retains an impressive projection. The strings are able to withstand extreme climate changes. They also don't require too much tuning. The strings come in a sealed package which is well-protected from corrosion.
These D'Addario violin strings are aimed to meet the needs of a majority of players, being suitable for a lot of playing styles and violins. They also have short break-in time and decent bow response. As the result, you get easy playability.
These strings are a good choice for those who prefer a natural, bright sound. Plus, they have a wide tonal palette. They also good for folk music and do well as fiddle strings.
This set of strings must be played for 3-4 days before they reach their top sound.
Pros
They work well for both professionals and beginners.
Cons
The D string sounds a bit hollow.
The quality of these strings significantly deteriorates after 6 weeks of intense playing.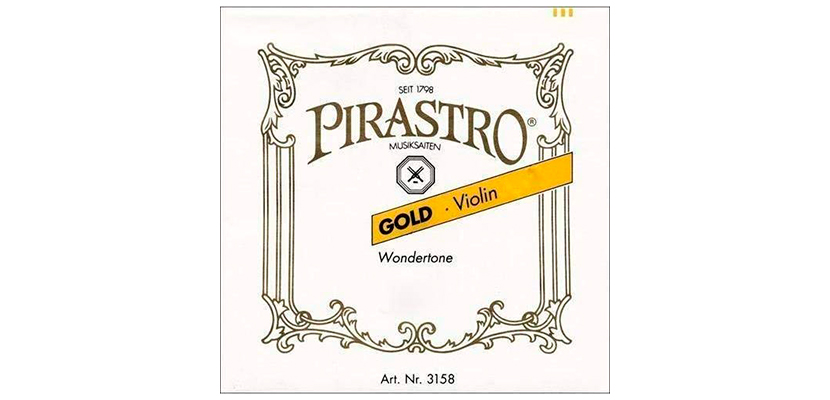 Three of these strings (G, D, A) have a gut core made from a modified synthetic fiber and were wound and polished in the traditional way (by hand). Thus, they produce classical violin sound and can be perfect for those who play classical music. However, thanks to the synthetic fiber, these strings are well-balanced and are much more robust than strings with a natural sheep gut core, being capable of withstanding quick temperature changes.
Since these are gut strings, playing on them is different and not easy. They require a correct bow speed to achieve the proper sound. The wrong speed will make the strings produce buzzing noises. So they are recommended for more advanced players or for those who have at least intermediate playing level.
These Pirastro violin strings will let you create a bright sound and ensure easy playability. They are also remarkable for good stability and short break-in time.
Pros
They produce direct and focused sound.
The steel ball-end E string has an easy response.
Cons
These strings call for frequent tuning.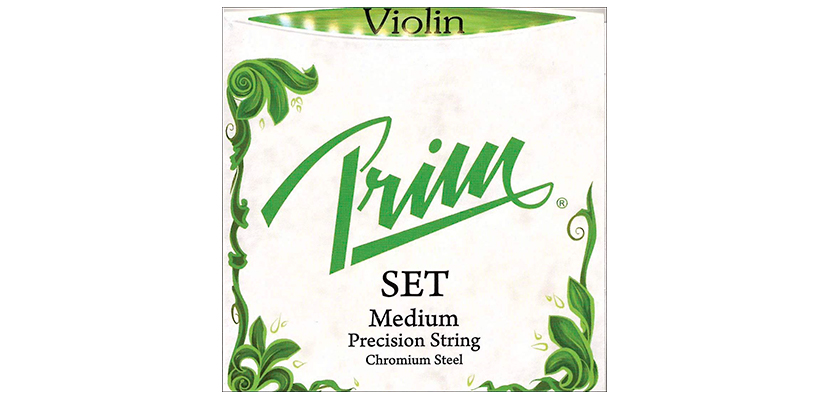 These chromesteel strings offer solid performance and lively, warm sound which doesn't contain nasty metallic noises. They are also quick to respond, very durable, and are stable regardless of the weather thanks to the steel core. Since these are steel strings, they will be stable in pitch right after installation. However, they are thinner than the other types of strings so pay attention to that.
You may opt for these strings if you want to reach an extremely bright tonal color. Plus, they are also suitable for non-classical players being designed for jazz and bluegrass. These Prim violin strings can be used by students at all levels. Generally, they provide a responsive and expressive performance and are extremely easy to play. They are very responsive to each touch of the bow and feel soft on the fingers.
Pros
These strings are very easy to clean.
The strings can be installed on fiddle for folk music playing.
They give the ability to play some complex tones.
Cons
Can not be suitable for some violins.
Not versatile in terms of music genres.
The E string is harsh, overly loud, and is prone to whistle.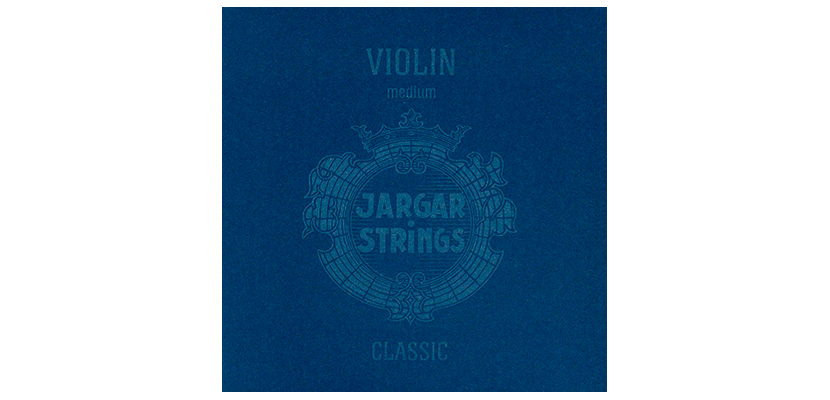 All of these chromesteel strings are flexible and feature a ball-end design. Thanks to that, they are durable. The strings produce powerful, robust sound, and have a bright response. This makes them a suitable option for folk-style music. Although they good for any music that requires a lot of double stops. They are recommended for beginner students and for students that have an intermediate playing level.
These strings are also among the most interchangeable ones. While they sound very clear as a set, lots of violinists tend to combine them with other strings.
Generally, these strings have a voluminous, well-balanced tone, and easy playability. They don't tend to squeak and the sound doesn't lose its quality high up. However, note that these strings aren't suitable for those who prefer the strong metallic sound. Plus, they are thicker than the usual strings which means that they have a slightly unwonted tone.
Pros
These strings are stable in a pitch.
This set of strings is easy to install even if you are doing this for the first time.
Cons
The strings are designed only for non-classic players.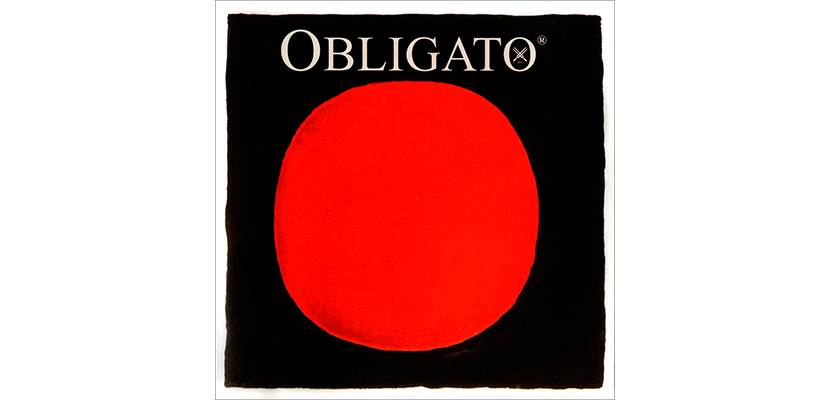 These Obligato strings have a core made of a modern synthetic multifilament fiber. They come with gold ball-end E string and silver D string.
They are capable of producing a warm and full sound, with rich and complex overtone spectrum and focused tone. In fact, these strings are similar to gut core strings in their sounding but have the stability and quick response of synthetic strings. They can be recommended for students with at least an intermediate playing level and for more advanced
players and are also suitable for live performances. You will also most likely to be satisfied with these strings if you prefer dark tones.
These strings have good projection and decent durability being able to withstand humidity and fluctuations in temperature.
Pros
These strings ensure great tuning stability which makes the process of playing easier.
Cons
Take more than a week to break-in.
Buyer's Guide
When Is It Time to Change Your Strings?
The sound produced by the violin depends on many factors: the violin quality, tuning, playing manner, the type and the condition of your strings, etc. When you have noticed bad changes in the way your violin sounds, the reason may lay in the fact that your strings start deteriorating. However, how to determine when it's a high time to mount a new set of strings on your violin?
You have been using the same stings for 300 hours or more
The timely change of strings is especially important if you are a student: at some moment, you may notice that the sound you create with your violin becomes worse with each playing session and you may start blaming it on your playing skills. The experts recommend changing strings on a violin after every 300 hours of use. So, let's suggest that you are playing a violin every day for one hour. This means that you have to mount new strings on your violin approximately every 10 months.
If you live in a humid climate, it would be great to change the strings more often. Quick temperature changes and humidity make the strings age faster.
You have improved your playing technique
The strings for students and strings for advanced players are different. So you should install new strings on your violin each time you advance to a new playing level.
You have to tune strings more often
It's okay to tune the strings once or twice during an intensive playing session, but if your instrument refuses to hold the tuning and you have to tune it more often than every 30 minutes, your strings are not in a good condition.
The strings have fractures
The fracture may appear on the string due to the deflection of its core. Slide your finger over each string. In case you have noticed that a fracture starts developing on one or several of them, it's definitely a sign that it's time to change them.
The strings begin to decay
This is easy to notice: the core bares when the strings start decaying.
The strings changed their color
You will notice dark spots on the strings as they age. They also may begin to blacken your fingers when you play.
The sound has changed
The way the strings sound may deteriorate even if they don't have visual changes. The sound of worn strings becomes dull or rough. If you are a novice player, it can be difficult for you to detect these sound changes, so ask someone more experienced for help.
What are Violin Strings Made of?
There are several materials that are known to be the most suitable for the violin strings.
Gut Strings
The strings made of natural sheep guts are the oldest ones. Until the end of the 19th century, they have been made without winding. Today, musicians that perform classical music use gut strings without a wound in order to give the instrument an authentic sound. At present, the gut strings are made with aluminum, silver, or gold wound.
The gut strings are characterized by a full, noble sound, their timbre has a large number of overtones. Their main drawback is the susceptibility to weather conditions which affects the strings tuning.
Synthetic strings
These strings are based on a perlon (multicore synthetic). They are universal, have similar to the gut strings characteristics but are more durable and more resistant to different weather conditions as perlon isn't exposed to humidity and quick temperature changes. The silver and aluminum threads serve as a wound for synthetic strings. They also stretch and stabilize very quickly (1–2 days).
Steel strings
They are usually made of solid or stranded steel. The wound can be made of different metals, such as silver, chrome steel, titanium, tungsten, and others. The steel strings have a bright but simple sound, with a small number of overtones. However, they are almost not affected by different temperatures and humidity. These strings are durable and sensitive to the bow. They are also considered to be the most suitable solution for novice musicians.
How to Change Violin Strings?
Even if you have no idea how to string a violin and have never done this before, this process won't turn into trouble if you carefully follow our step-by-step instructions.
Step #1. Take your old strings off
Let the string loose by turning the tuning peg. Now, you can easily pull it out. Do not remove all the strings simultaneously, do it one by one.
Step #2. Check the new strings
After you get the new strings from the package, unfold and straighten them, make sure that they aren't twisted.
Step #3. Install the new set of strings
The upper string (it's usually painted at the end) must be placed in the lower right fine tuner. The second string must be on the upper right fine tuner. The third string must settle in the upper left fine tuner, and the thickest, the bottom string must be installed in the lower left fine tuner.
Insert the violin string into the corresponding fine tuner. Leave a small piece of string on the back side of the tuning peg. Check if the string is in its place on the stand and nut and tighten it with the tuning peg.
Do it with the rest of the strings. They must be changed one by one because sharp tension change in the decks may lead to unwanted changes in the sound, affecting the nature and the quality of sound. It will take you an extra effort to bring the instrument to its normal state. Do not let the strings cross and minimize any contact between them as this will interfere with tuning.
Step #4. Tune the strings
After you have installed strings on a violin, perform accurate tuning of the instrument.
Step #5. Stretch the strings
After the tuning, stretch the strings until they go flat. Repeat this process until they stop stretching. This will make your violin hold the tune much longer.
Synthetic and metal strings are ready for playing immediately after stretching, but the strings made of a natural gut aren't. If you install gut strings, you will have to wait for about 7-10 days after installation before they start to sound as they are meant to. In addition, it's strictly forbidden to overstretch the gut strings as this will significantly reduce their lifespan.
Step #6. Test the new strings
After stringing a violin successfully, try to play with your new string.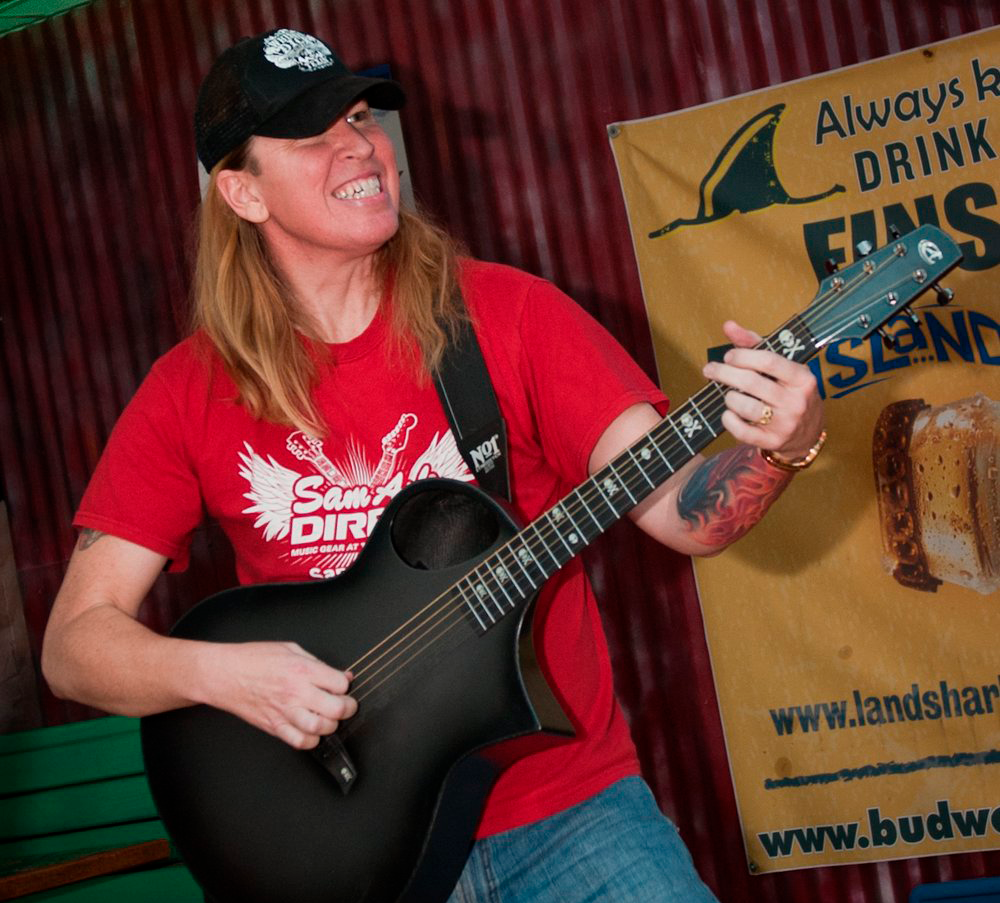 Hi everyone! I'm Thomas Moody, also known as Guitarzan.