Nowadays, wireless headphones can be considered one of the most sought-after gaming accessories because they don't limit you to wires. That is why many gamers are craving to find the best open-back headphones for gaming with wireless connectivity. This can greatly improve the convenience of your gaming experience.
How to connect Bluetooth headphones to the Xbox One, though? In fact, it's not as straightforward as it appears at first. I mean, it won't be as easy as pairing your BT headphones with your smartphone. There are four simplest ways that will permit you to connect wire-free headphones from any brand to your Xbox One. So read on and follow our directions.
Does Xbox One have Bluetooth?
The Xbox One console doesn't support Bluetooth capability; however, this only means that a direct connection is not possible. There are a few tricks you can use to get around the Xbox One's Bluetooth limitations.
Xbox Wireless Instead of Bluetooth
The absence of Bluetooth connectivity is compensated by the Xbox Wireless—wireless protocol, developed by Microsoft. The largest advantages of this type of connection are shorter latency, more stable signal, and transmission of audio in higher quality in comparison with the 2.4 GHz radio frequency. The Xbox Wireless just operates at a higher frequency than Bluetooth.
The Xbox-compliant headsets can be of two types:
A wireless dongle—must be plugged in the controller's USB input. Such headsets are the cheapest.
Directly to the console. It's also a bit pricier than the first one.
This is how you pair the Xbox-compliant headset with the console:
Step #1. Turn both the headphones and the console on.
Step #2. Push the Pairing button on the Xbox. When the button's indicator turns blue, it indicates that the pairing mode is ready.
Step #3. Switch your headphones into Pairing mode.
Step #4. When the LEDs stop blinking, you should see the "Headset Assigned" notification.
Note that if you already have a decent gaming Bluetooth headset, you won't see much of a benefit in purchasing a more expensive Microsoft headset. Furthermore, it won't be compatible with any other devices or gaming consoles besides your Xbox. If you don't want to deal with these restrictions, our instructions on how to connect wireless headphones to the Xbox One will help. Still, if you want an option that will allow for direct connection, the Xbox-compatible headset is the only possible option.
4 Ways of Connection
Note that, in some cases, using Bluetooth headphones has its limitations in some cases. The headphones' mic functionality may be limited. Therefore, you will be limited to hearing the audio only. Furthermore, the sound quality may be affected.
PC connection
Since both Windows and Xbox One were developed by Microsoft, it's not difficult to use your computer to get around the limitations of using non-compliant headphones with your console. The instructions are as follows:
Step #1. Both your console and your PC should be connected to the same network.
Step #2. If you don't have the Xbox Console Companion app on your PC (most Windows PCs have it installed by default), you should download and install it.
Step #3. Create your Microsoft account.
Step #4. Select the Connection icon (penultimate in the left-side menu).
Step #5. Choose the "Add a device" option.
Step #6. After Windows locates your Xbox (if it won't do it automatically, you can manually type the IP address of your Xbox), click the Connect button. If the app refuses to connect to your console, go to Settings and check if the connection is allowed.
Step #7. You can now use your PC to control Xbox. Simply connect your headphones to your PC via Bluetooth just as you usually do it, and you are ready to go.
If you own a Mac, you can use the same instructions.
TV connection
This hack is similar to the previous one. You also may wonder, how can I connect Bluetooth headphones to the Xbox One via TV if it doesn't support audio transmission via Bluetooth? The solution in this case is any Bluetooth audio transmitter for TV. So, you'll need to do the following:
Step #1. Connect your TV and Xbox via HDMI.
Step #2. Set the TV's input source to the HDMI port to which you connected the console.
Step #3. Hook up your BT headphones to the TV.
Xbox One App
Note that the usage of the Xbox One app has the most restrictions: you will only have the opportunity to use your headphones for chatting without the ability to hear the game sounds.
This is how you can make the connection:
Step #1. Download the Xbox One app to your smartphone (it's available for both Android and iOS users).
Step #2.Connect the headphones to your smartphone via Bluetooth.
Step #3. Open up the app and tap on the Social icon.
Step #4. Tap on the Headset icon.
Step #5. Give agreement to the permission.
Step #6. After that, the chat will be open. You can now send an invitation to teammates and communicate with them.
Bluetooth transmitter
For this way of connection, you will need to buy a Bluetooth transmitter adapter. This gadget makes it possible to connect your wireless headphones to the gamepad.
There are two types of Bluetooth transmitters:
A Bluetooth audio transmitter is a low-cost option for audio transmission only.
Bluetooth Transmitter and Receiver is a kit that allows you to listen to the audio while also using the microphone. It is, of course, a more costly option.
Here are the instructions on how to connect Bluetooth headphones to the Xbox One controller:
Step #1. The transmitter should be plugged into the 3.5mm audio jack on your gamepad. However, older models don't have this connector. In this case, you will have to additionally get the Xbox One stereo headset adapter (it plugs in a rectangular port, located on the bottom of the controller). Obviously, this implies some discomfort. By the way, it will also let you connect your wired headphones to the controllers that don't have an audio jack.
Step #2. After you have a Bluetooth transmitter connected to your controller, either directly or via an adapter, press the pairing button on both the headphones and the transmitter and pair the two devices together. Bring them closer to each other to speed up pairing. However, it also should be noted that pairing instructions for some models may differ, so better read the user's manual before proceeding with the connection.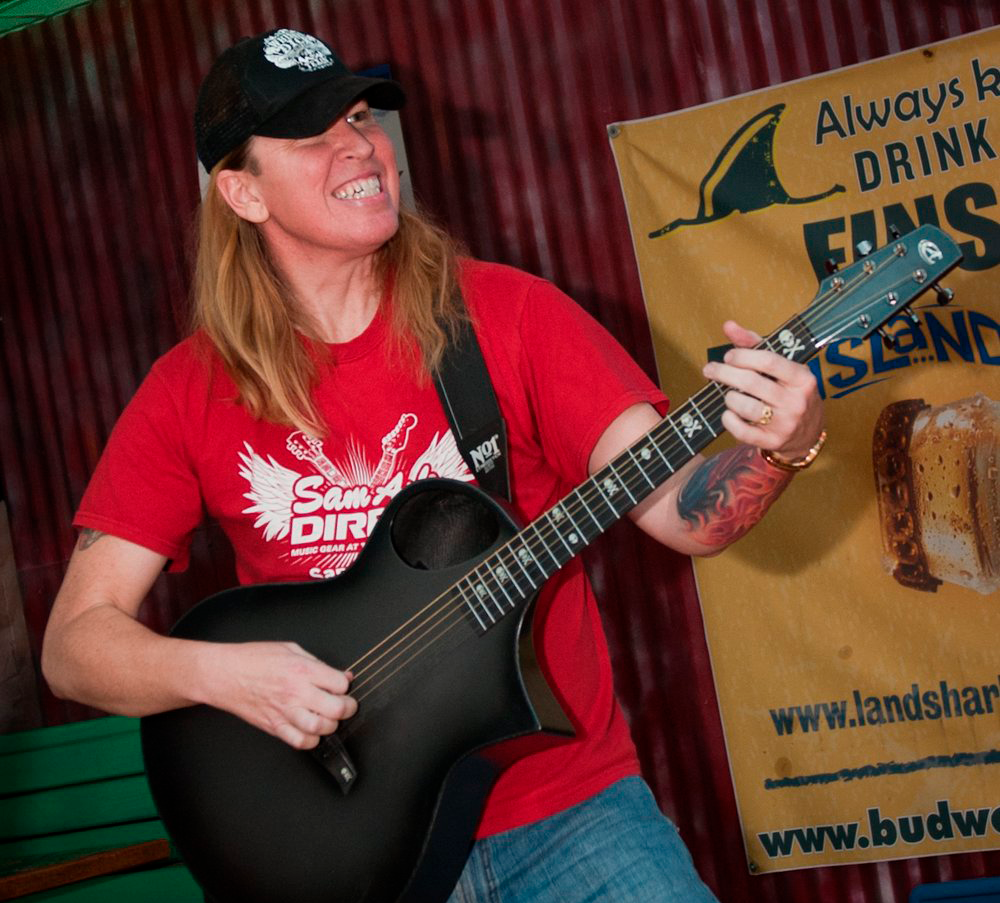 Hi everyone! I'm Thomas Moody, also known as Guitarzan.