Any coaxial cable featuring RCA push-in connectors is commonly referred to as "RCA," a term derived from the name of its developer, Radio Corporation of America. A "subwoofer" identifies a cable that connects an audio amplifier to a speaker and reproduces low-frequency sound signals.


Title
AmazonBasics 1-Male to 2-Male
Connector
Gold-Plated Split-Tip with Turbine Style Collar
Gold-Plated RCA Connectors and Split Tip
Gold-Plated premium plugs
24K gold-plated connectors
Package Contents
RCA Mail to RCA Male Connectors
RCA Mail to RCA Male Connectors
1-Male to 2-Male RCA Audio Cable
Dual 2 x RCA Male to 2 x RCA Male Audio Cable
2RCA Male to 2RCA Male Stereo Audio Cable
For customers who need to connect multiple audio and video devices simultaneously, both subwoofer cables and RCA cables can be suitable options. They provide the necessary connections for devices like AV receivers or amplifiers, and can satisfy the needs of most customers. However, how to figure out which one to choose — subwoofer cable vs RCA? Read on to learn about the subwoofer cable vs coaxial audio cable features.
RCA Cable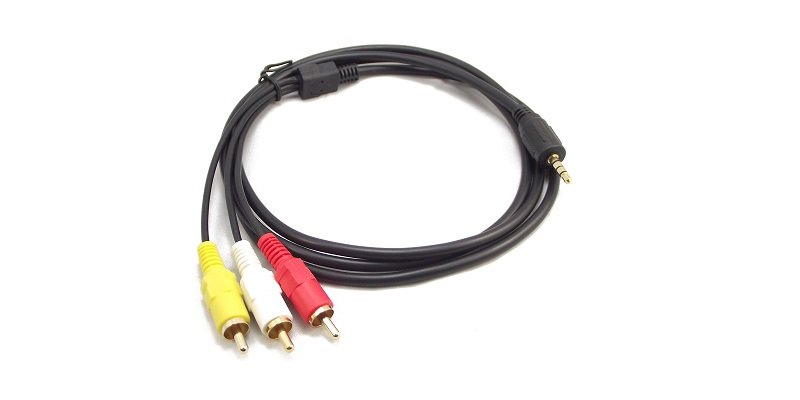 The initial purpose of RCA cables was to transmit audio signals between a phonograph and an amplifier. However, with technological advancements, RCA cables have greatly improved and are now capable of connecting various AV signals from different entertainment systems in a home setup.
RCA cables are widely available and often included with most AV devices. The design of an RCA cable features a central contact surrounded by grounding contacts in a coaxial configuration. This design helps protect the central contact from electromagnetic interference. RCA cables are versatile and can connect audio and video components of varying quality, making them a popular choice for many users.
RCA cables provide two fundamentally different connections – composite and component.
Composite connection uses one RCA cable to transmit images simultaneously blending the colors and brightness. Other two RCA cables are usually used to transmit analog stereo signal (left and right channel).
Component connection transmits video through three cables dividing the colors into two groups and separating brightness. Such an approach significantly improves the picture but increases the number of wires up to three.
Subwoofer Cable
Comparing RCA vs subwoofer cable, it should be noted that most subwoofers use RCA plugs for connection and they all can transmit a signal, however, some manufacturers have added some advanced features to an RCA cable and called it "subwoofer". So what is a subwoofer cable? A subwoofer cable is a more sophisticated product than a regular RCA cable. It requires a specialized type of wire that involves innovative materials for the conductor and dielectric coating.
Designed to connect an audio amplifier to a low-frequency speaker (up to 100Hz), subwoofer cables can require either multiple wires or a single RCA cable, depending on the system's specifications and features.
RCA Cable for Subwoofer
When it comes to RCA Subwoofer Cables, in most cases, this is an ordinary RCA cable of a better quality that implies more suitable materials. Notice: 60Hz is the usual level of household electricity operating, which often produces annoying hum in speaker systems. There may be two reasons:
some other equipment or wiring creates induction into the speaker cable,
a ground loop allows the hum of 60Hz to travel on the coaxial cable shield.
Hum can be greatly influenced by the frequency range of a subwoofer. To minimize hum induced by an RCA cable connected to a subwoofer, an extra shielding layer can be added to the cable. However, this solution may not work for ground loops. In such cases, it is recommended to use an AC input isolation transformer, which should help reduce the hum.
Ways to Connect Subwoofer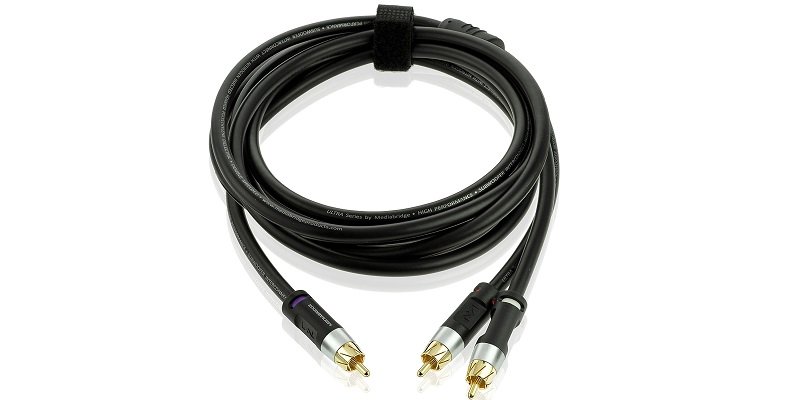 There are several ways to connect a subwoofer, but in 99% of cases, the preferred connection type is the LFE (Low-Frequency Effects) connection. Typically, most subwoofers require a single long cable with an RCA connector for this purpose. Connect it to the output of the AV receiver preamp and to an LFE (low-frequency effect) port of a subwoofer. Some models are equipped with stereo inputs for the right and left channels: they are usually connected to appropriate outputs of the preamp of the Hi-Fi amplifier.
However, there're also subwoofers with a high-level connection. In this case, it's necessary either to run an acoustic cable for a sub and speakers or to use another set of cables to connect a subwoofer and amp.
Many stereo receivers and amplifiers are equipped with subwoofer outputs for LFE connection. In this case, use a cable that has an RCA connector at each end ("male-male" type).
Cable Length: Short or Long?
Some cables that come with a device often have particular standard length but keep in mind when comparing RCA vs subwoofer cable: the shorter the better.Using a shorter cable can help reduce signal distortions, but it's important not to choose a cable that is too short. The cable should be long enough to allow for flexibility in subwoofer placement, as the location of the subwoofer can greatly affect the sound quality.
The Best RCA Cable to Pick

While many high-end cables can provide excellent sound quality for a home audio system, they can also be quite expensive. If you are not an audiophile and do not use high-end equipment, you can opt for an ordinary audio cable of good quality that will still provide satisfactory sound performance. The best option is the AmazonBasics Subwoofer Cable.
The cable is well-built (equipped with RCA connectors that corrosion-resistant) and decently copes with its functions (carries low-frequency signals, providing superb sound and bass). Another advantage is its great length. By the way, the AmazonBasics Subwoofer Cable is available in a range of lengths to suit various needs and preferences. The best thing about this cable is that it ensures outstanding subwoofer sounding and doesn't require many expenses.

The Best RCA Subwoofer Cable to Pick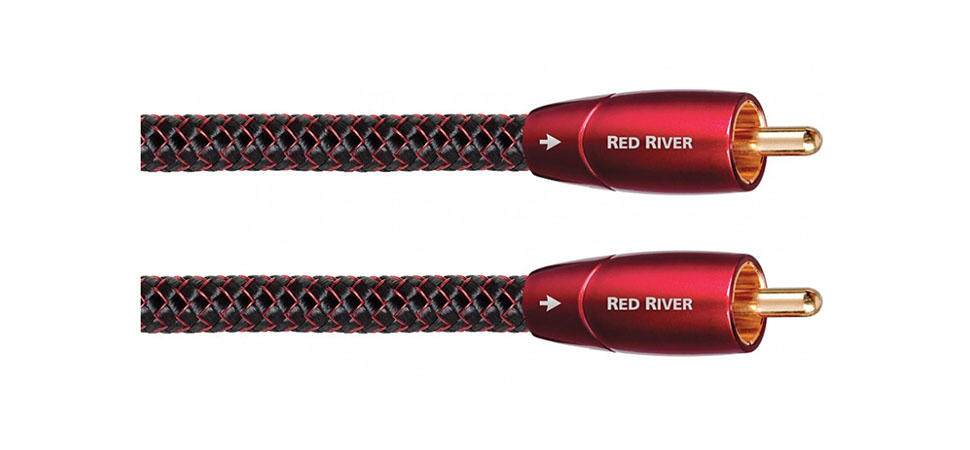 For true music enthusiasts who prioritize an original signal without any cable distortion, and are willing to invest in high-end cables, the AudioQuest Red River RCA cable is an excellent choice. While this cable may come with a higher price tag, it offers exceptional quality and performance that can truly enhance the listening experience.
AudioQuest is famous for its high-quality products. Red River is created according to the highest standards. The cable has a triple-balanced design with a separate ground conductor that removes any noise. Its triple-layer noise dissipation system is specially designed to protect a signal from RF interference. LGC (LONG-GRAIN COPPER) structure of the cable makes it one of the best of its kind. The AudioQuest Red River RCA cable is designed to meet the demands of even the most discerning and critical audiophiles. Its high-quality materials and construction ensure reliable and consistent performance, delivering a clear and accurate audio signal with minimal distortion.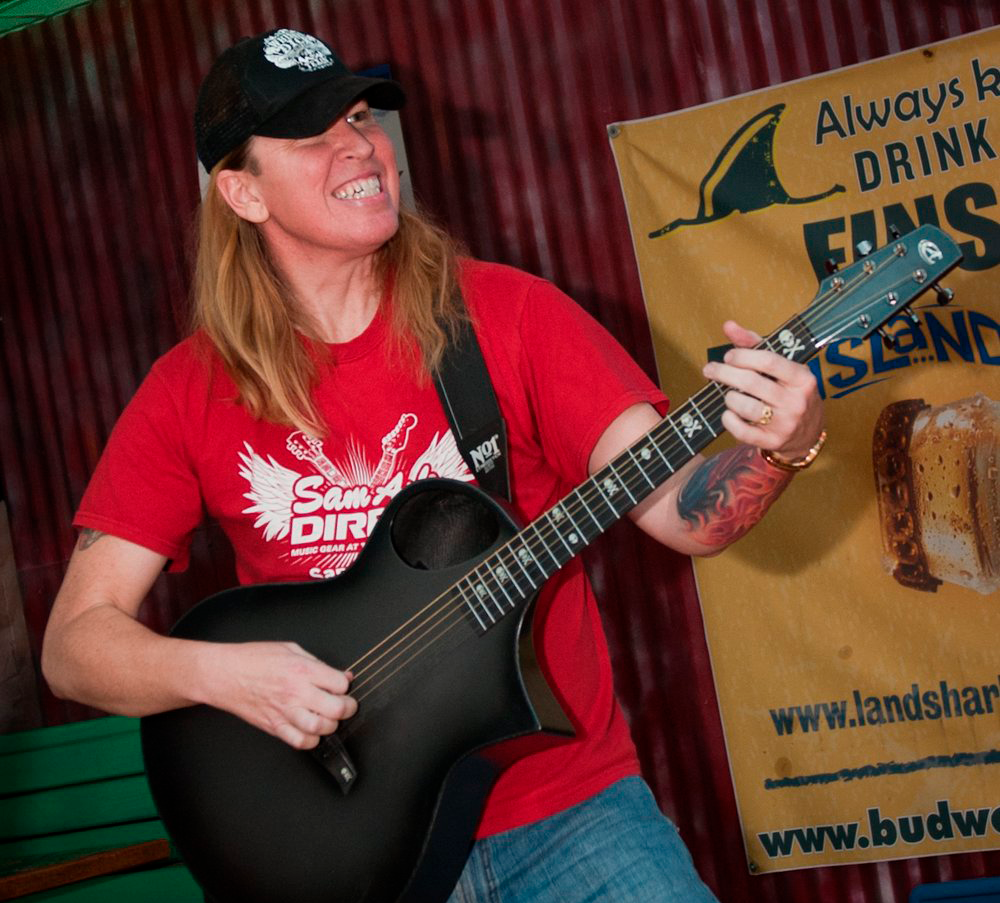 Hi everyone! I'm Thomas Moody, also known as Guitarzan.