Nowadays, it's common to consider digital piano and keyboard as interchangeable terms, but it's wrong. The best digital pianos under $1000, for example, provide functions that differ from the analogical keyboard although they may look identical.

Of course, there are many similar features between the instruments that make it easy to confuse them. It's hard to spot the difference between keyboard and digital piano right away. Despite this, they differ in many ways, as they are intended to fill different roles in the music industry.
The digital piano's main intention is to act as a digital replica of an acoustic piano, with as many of the original instrument's features as possible preserved: weighted keys, three pedals, etc. Keyboards typically provide more additional functions than their digital competitors.
The Comparison of Digital Piano vs Keyboard
Sound
Both of these instruments have sound coming from integrated speakers, and it's what connects them. Digital pianos try to recreate the sound of acoustic models as accurately as possible. However, because all of the parts in a traditional piano are mechanical, while those in a digital one are electronic, it's unlikely that their sounds will be fully identical.
As a result, if a professional musician wishes to make a professional recording, he or she will never use a digital piano. For on-stage performances, however, this instrument is almost unbeatable: it performs the same functions as its acoustic rival while being more compact, convenient, and universal.
While the primary goal of a digital piano is to give out natural sound, the keyboards are also supplied with sound-modifying features. Furthermore, the majority of keyboards don't have such a goal as copying the acoustic piano sound.
Taking into account the sound provided by both instruments, it's hard to say which is better. They are designed for different purposes, and whether to go for sound authenticity or not is entirely your choice.
Features
An important difference between digital piano and keyboard is their features. As usual, digital pianos come with a limited set of features. Normally, they just have some smart and useful functions, letting you create different chords, record the sound, etc.
The simplest keyboards can be found in toy stores and are very minimalistic. The most advanced models are fully featured, with thousands of effects for sound customization that advanced musicians will appreciate.
In any case, the number of features provided on the keyboard is typically much greater. It usually has a plethora of tones and other options for sound customization. As a result, it's ideal for musicians looking for more ways to express their individual sound.
Most keyboards also have a built-in arranger feature. It's primarily aimed to assist solo musicians during on-stage performances by accompanying them with backing tracks and effects, creating the sound of a full band.
On both types of instruments, the button layout is similar to that of a traditional piano. As a result, they are nearly equal in popularity among students. Furthermore, both types of instruments typically include built-in screens that serve a variety of functions, including displaying notes, lyrics, and instructions.
This way, keyboards are more feature-rich units than digital pianos and enable you to choose from a greater range of styles, being suitable for different needs. Both instruments, however, are excellent for learning.
Controllers
While the traditional pianos only have such controls as keys and pedals, both the digital model and the keyboard additionally have a dedicated control panel with various buttons, knobs, sliders, etc.
Control panels on keyboards are always quite extensive, containing dozens of different buttons. In many cases, a panel occupies more space on the unit than the keys themselves. Digital pianos, on the contrary, usually have one row of buttons or only a few of them. However, nowadays, you can also find models with broad adjustment features that incorporate a lot of controls.
Weighted keys are uncommon on keyboards. Because they have low spring resistance, they usually come with smaller keys that provide a soft, squishy feel when pressed. It appears to be convenient for making music on the go but doesn't remind the feel of real piano keys.
Most digital models employ advanced technologies that allow them to accurately copy the effects of acoustic piano keys. Costly models come with fully weighted keys; affordable models are usually equipped with semi-weighted keys.
The control panel on a keyboard will provide a lot of possibilities to customize the sound. Digital piano will work as a good substitute for a real piano.
Connections
Both instruments can be hooked up to a computer via USB or 5-pin MIDI socket and to a mobile device via Bluetooth. Some models even can be connected to the home network via Wi-Fi. This lets you save the recorded samples to your PC and integrate it with other devices (phone, tablet, etc.). Furthermore, both instruments can accept earphones and even microphones as inputs.
However, keyboards usually have input only for a sustain pedal while the digital pianos frequently have three jacks for different pedals.
Dimensions
Both types are available in a variety of sizes, but they obviously take up far less space than their acoustic analogs. When selecting a piano or keyboard, the key number should be taken into account.
There are 88 keys on the full-sized models, but there are also options with 76, 61, 54, 49, and 25 keys. The units with 88 keys are usually about 51–57 inches long. The models with 76 keys are about 45–49 inches long. Those that have 61 keys can be 37–42 inches long. 54-key instruments are about 27–32 inches long. 49-key models are approximately 20-26 inches long. And, finally, the smallest, 25-key models can be from 15 to 19 inches long.
The width depends on the dimensions of the control panel. However, if the digital piano has fewer than 88 keys, it will be perceived as a major flaw in the instrument. Meanwhile, the keyboards are highly praised for their small size.
Digital pianos frequently come with a special stand that makes them look like full-sized models. Although you can also use it as a more compact unit on top of the table or other surface.
The manufacturers of digital pianos don't try to make their models smaller by reducing the size of the keys and so on. The keyboards, on the contrary, are normally more mobile than digital pianos.
Price
Speaking of the electronic keyboard vs digital piano prices, the keyboards are less costly than digital pianos. The prices for keyboards start from $50 and, depending on the features provided, grow up to thousands of dollars. Digital pianos use expensive, advanced technologies to approximate the real piano as close as possible. This way, be prepared to pay at least a few hundred dollars for it.
Electric Piano vs Keyboard: Conclusion
After this keyboard vs digital piano comparison, it's clear that these types of instruments serve different purposes. The keyboard is generally better suited to beginners and those whose primary goal is to compose their own music. The majority of models simply do not aim to produce a natural sound. Digital piano is a great analog of acoustic models. They enable you to play piano compositions and give you the possibility to customize the sound a bit.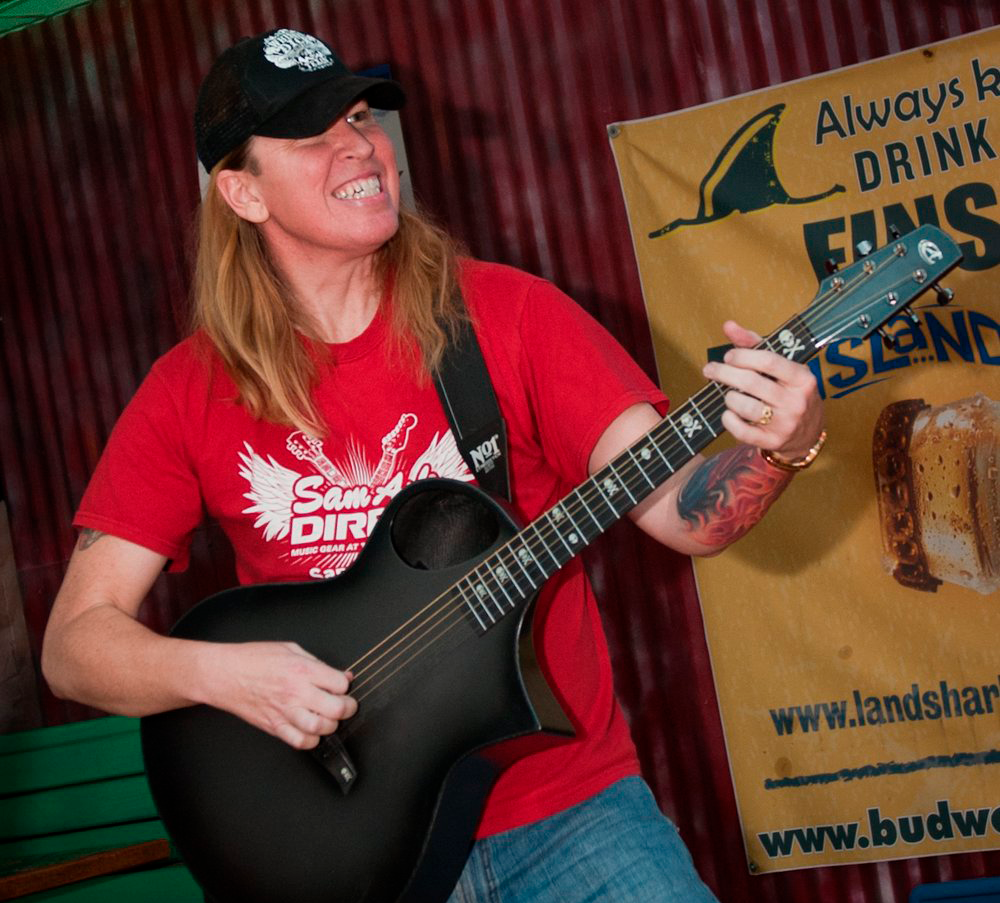 Hi everyone! I'm Thomas Moody, also known as Guitarzan.